PAST
(
downton abbey
Collapse
)
(
doctor who
Collapse
)
(
the borgias
Collapse
)
(
gossip girl
Collapse
)
PRESENT
(
happy endings
Collapse
)
(
nashville
Collapse
)
(
the mindy project
Collapse
)
(
parks & recreation
Collapse
)
(
hart of dixie
Collapse
)
(
the vampire diaries
Collapse
)
(
new girl
Collapse
)
(
homeland
Collapse
)
(
the lizzie bennet diaries
Collapse
)
FUTURE
(
the hour
Collapse
)
(
community
Collapse
)
I am also watching
the good wife
,
30 rock
,
once upon a time
(why am I still watching this???)
, and am looking forward to the third series of
miranda
.
However, despite the ridiculous amount of tv I manage to watch every week, what's been taking up most of my attention is an entertainment affair I've been having with a little genre called Bollywood. I entered this phase late in the summer, and am somehow still in it. I – don't know how else to explain it. If I'm watching a movie, best bet is that it's in Hindi. I really have no way to explain this. BUT, I'm feeling inspired to create a post including all my personal highlights regarding this latest obsession, so there's 50/50 shot of my actually doing it.
Maybe 60/40.
TV I'm wasting my time on: past, present...future? Get ready – THERE'S A LOT OF IT.
So I've been MIA from LJ for months, I've got a shit-ton of real-life stuff going on, and what is it that I'm posting about? Freaking Dan and Blair from fucking
Current Mood:

confused
New Shows:
+
(
Ringer
Collapse
)
+
(
Pan Am
Collapse
)
+
(
New Girl
Collapse
)
+
(
Hart of Dixie
Collapse
)
Returning Shows:
+
(
The Good Wife
Collapse
)
+
(
The Vampire Diaries
Collapse
)
+
(
Hawaii Five-0
Collapse
)
+
(
Happy Endings
Collapse
)
+
(
Community
Collapse
)
+
(
Parks & Recreation
Collapse
)
+
(
Downton Abbey
Collapse
)
+
(
Merlin
Collapse
)
So yeah, there are others I'm sure I've forgotten (like
up all night, revenge, law & order: uk,
and newly finished shows like
doctor who
,
torchwood: miracle day, suits
and
necessary roughness
) that I've been attempting to juggle as well ( I also intend on watching
the hour
and catching up on
luther
), and it would appear I do nothing but spend my days keeping up with about a billion shows - which I would obviously be very happy to do, as would anyone here I think (IF ONLY GRAD SCHOOL AND MY MILLION JOBS WOULD LET THAT BE SO!!) But anyway, SO GLAD tv is back (for real) and it's looking like it's gonna be pretty great - many questions will be raised, many lessons will be learned, many mysteries will be solved, and many gratuitous shots of shirtless men will be appreciated (obviously I'm looking at
you
, Bradley). It's gonna be a good year.
I know since I've been absent for so long that everyone's very interested in what it is I'm watching right now (everyone who remembers me, that is – probably all 3 of you). But I'm posting this anyway! Because I feel like gushing again! So here I go!
Current Mood:

busy
Aaaaaaand I just spoiled myself for last night's
Current Mood:

was annoyed, now destroyed
so you think you can dance: uk
is like
so you think you can dance: for grown-ups
. Mature and STILL able to be entertaining. Go figure.
I marathoned the second series in 3 DAYS IT WAS THAT GOOD. And more routines made me smiley/flaily/weepy in only a handful of UK episodes than any ever did in the US version the last couple of seasons (aka: not that many - at least that didn't include Kathryn). SRSLY,
WATCH IT.
Want a hint of how fabulous this cast/series was? Here's the Top 4 guys routine - it is INCREDIBLE
If that intruiges you at all, you should check out the fangasm behind the cut. But probably no one will end up looking at this so I'm just doing it for my own amusement but whatever its awesome trololololol
(
BEWARE THE FANGASM TO FOLLOW
Collapse
)
(
MY SHIP AND MORE FUN ROUTINES
Collapse
)
Oh, and Cat manages to be an even more adorable human being hosting in her native land. I thought it was impossible for her to be any cuter, but I was horribly wrong.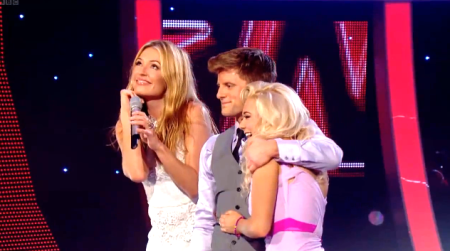 Horribly, horribly wrong.
Wow, so
Current Mood:

geeky
SYTYCD Top 20: FAVORITE DANCE OF THE NIGHT I DON'T EVEN CARE.
Current Mood:

dorky
so you think you can dance is back
! And they've gone back to having a top 20, BUT are also including all-stars once the group is narrowed down to the top 10. I APPROVE OF THIS PLAN. I LOVED getting to see more of Kathryn and Ade and to see how much their dancing had grown in so short a time. If this year's all-stars are half as good as last years, I will be verrrry happy.
Even though my general feelings towards S7 were pretty much as follows:
there were still some fantastic moments that came out of it.
This season's auditions have been pleasantly surprising, with the contestants they've been featuring in the auditions leading up to Vegas trending a bit older than those in S7 – which is fantastic in my opinion because one of my
many
gripes from last season was that the cast was SO. YOUNG and the judges kept commenting that they needed to "mature" as dancers...Well, what did they expect when they picked kids all under 20??? But these opening episodes have given me hope for this season!
So, in honor of the new crop of
so you think you can dance
peeps making their way soon onto my screen (and into my heart!), I thought I'd post my favorite dances from the past three seasons - those that left a serious impression, were just loads of fun, that I continually return to on youtube - many of which involve my
sytycd
-OTP of all time, Kathryn & Legacy from S6.

HOW SO CUTE U GUYS???
[and yeah, this post pretty much became a Kathryn Appreciation post pretty immediately - OH WELL].
And I'm not ashamed to admit that some of these gave (and continue to give) me all kinds of ~~FEELINGS~~
(
Lets start with some of my favorite duets
Collapse
)
(
Top group numbers
Collapse
)
(
Season 8 Auditions
Collapse
)
Looking forward to the new season!! But for now, gratuitous Legacy/Kathryn otp vid!
edit: the first time I post after over a month and it's this ridiculousness. LOLOLOL FOR DAYS.
HOORAH,
Current Mood:

optimistic
the good wife
: ALICIA FLORRICK WILL NOT BE TAKING ANYONE'S SHIT TODAY, THANK YOU.
(
2.22 - In Sickness
Collapse
)
Next week
: KALINDA, OMG. You totally deserve it but I just want to wrap you up and hug you and make all the pain go away.
The theme of this week's
Current Mood:

satisfied
(
Doctor Who, 6.02: Day of the Moon
Collapse
)
Other than that, I got nothin'. My brain is fried.
But oh River/Eleven, you continue to delight me in every way imaginable. And Rory, keep being awesome, bb. Amy - there is some serious
shit
going on around you. I have no idea wtf it is, but christ I bet its gonna be fucking ridiculous and fantastic.
Current Mood:

confused



Just watched "The Impossible Astronaut", the series premiere of doctor who....

NO. WORDS.
.... EXCEPT:
WHAT???
WHAT IS GOING ON???? I DON'T KNOW WHAT TO THINK.

[some things were easy to see coming a mile away, but others were like WHUUUUUUT??? and just ALL THE EMOTIONS.]
My reactions throughout the episode,
(
in .gif form, which is the only form i am capable of being coherent in at the moment:
Collapse
)
I definitely need a rewatch to get a better sense of the episode and all of my ~
FEELINGS
~; but for now, my message for this series?
Current Mood:

mellow